Helping your business
grow online
All tools that you need to track, promote and engage with customers. A simple centralized platform to succeed on Facebook, Instagram, Google, WhatsApp and more...
How it works
Promote
Automate your business ads promotion on Facebook, Instagram, WhatsApp and Google. Target your offline, online and new audience with a single click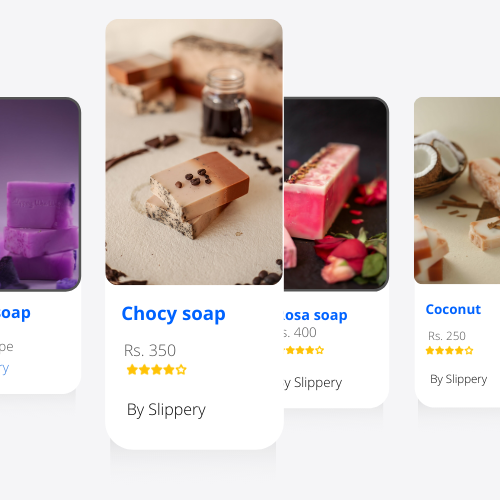 Track
Capture visitors/leads interacting on your website and phone call using tag manager and call tracker app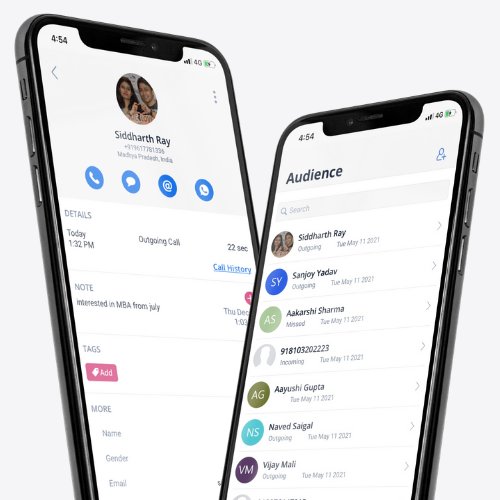 Engage
Grow you sales by engaging with customers thru live chatting, automated campaigns on WhatsApp and Messages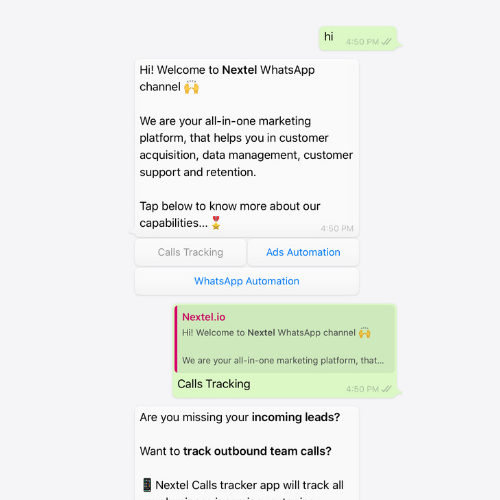 Ready to take off
Build brand awareness, drive website traffic and generate more leads with easy-to-create online ads
Facebook Ads
Reach out to wider audience on world's most social media platforms
Learn more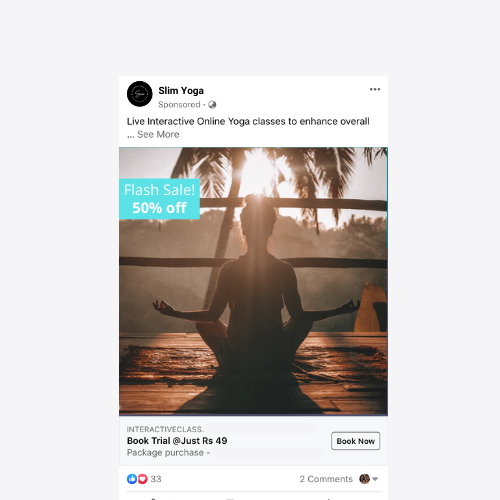 Google Search Ads
Show your Ad to users searching for your services.
Learn more
Google Display / Video
Retarget your Ads to user who have visited you before
Learn more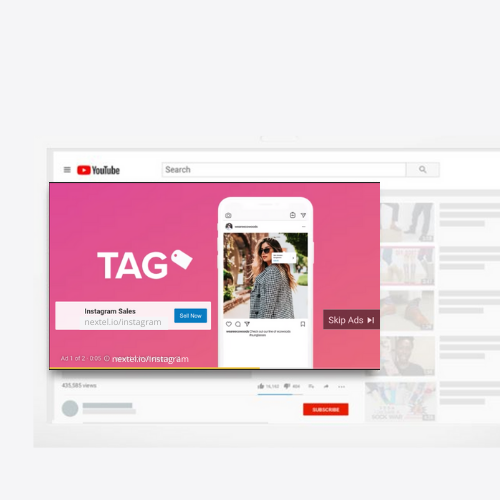 WhatsApp marketing automation
Build better business with WhatsApp API
Improve your communication with customers all over the world, on most popular messaging app with WhatsApp Business APIs.
Learn More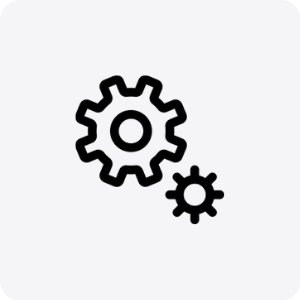 Zero Setup Fee
No charges for setting up your account on Nextel for WhatsApp API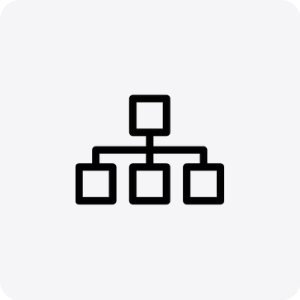 No code Chatbot
Build your chatbot in minutes, using our no-code chatflow builder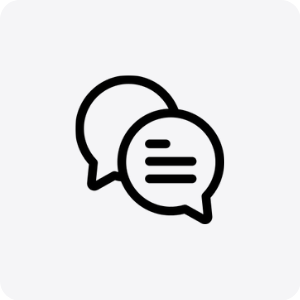 Multiple Agents
Handle customer queries on WhatsApp with shared inbox between multiple agents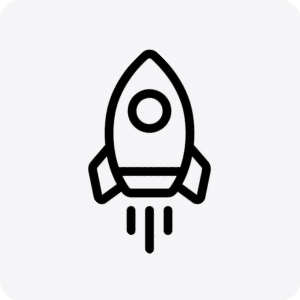 Broadcast Message
Send WhatsApp messages to group of interested audience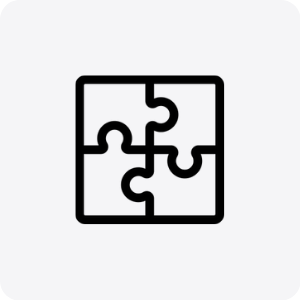 Ready Modules
Integrate our ready e-commerce, appointment booking, food ordering modules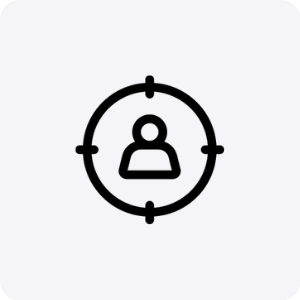 Automate Messages
Send automated transactional message triggered on user's action